Back to staff directory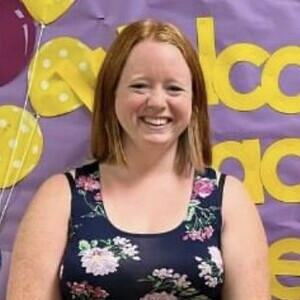 Reggio ECDP/K
Hello! My name is Mrs. Simone Palin and I am so excited to be teaching both Reggio Inspired ECDP and regular ECDP/K! I started my teaching career in La Crete, Alberta and taught Kindergarten for over 3 years. During my first two years I was also the Inclusive Education Teacher (LAC here) for the school. I am originally from New Brunswick, but moved to Fort McMurray with my husband, daughter, son, and our two cats in June of 2021. Upon arrival in Fort Mcmurray, I had the privilege of becoming a TOC for FMPSD up until I got to join the WGH family!

In my spare time I love to travel, and spend time with my family and furbabies (we have a sweet- but wild pup now too)! I love to bake, and I throughly enjoy exploring outdoors!
I look forward to getting to know our students, parents, and staff to create a safe and caring environment where children can thrive. We are going to have a great year!