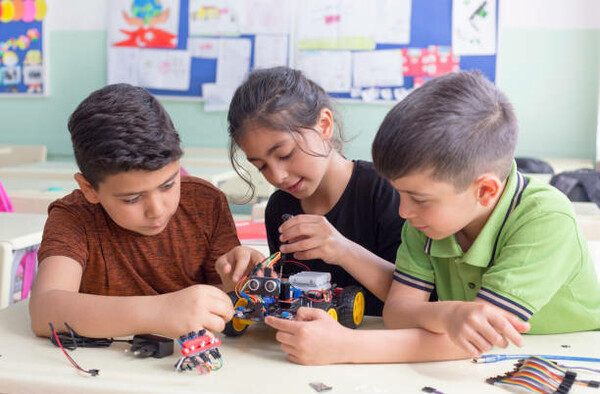 Robotics and Coding
As part of our extra-curricular clubs, as well as our computer science option class, robotics and coding are key parts of student learning.  We have taken great pride in entering several teams into each division tournament.  We have been extremely successful in past competitions, including:
Spring Robotics tournament 2017: Overall tournament champions, with additional wins in Mechanical Design and Programming. 
Robotics tournament 2018: 1st place overall and won 9 other awards including Rookie Coach of the year and Hall of Fame supporter of STEAM. Here is a related news article.
Coding tournament January 2018: 1st place for programming, 2nd & 3rd for Design, Rookie of the year, and 3rd place overall champs (photos below).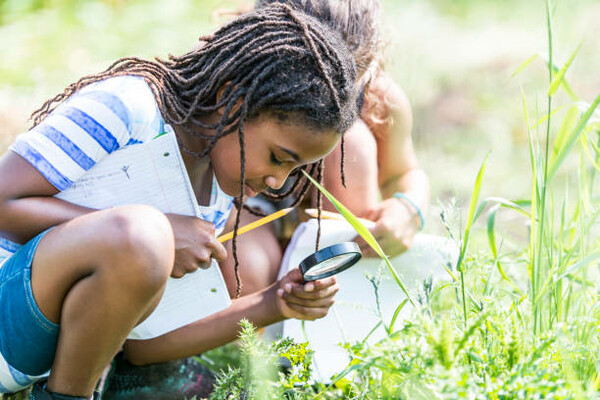 Project Based Learning
Project Based Learning is a teaching method in which students gain knowledge and skills by working for an extended period of time to investigate and respond to a complex question, problem, or challenge. All of our teaching staff have training and/or experience with PBL, and we have completed several projects at our school including:
A school wide project of an Outdoor Classroom.  
We raised almost $5000.00 for our garden project and worked with several community partners to establish several raised garden beds where we plant and harvest vegetables and herbs annually.
Essential Elements of PBL include:
Significant Knowledge & Content 
21st century competencies 
In-Depth Inquiry
Driving Question 
Voice and Choice
Critique and Revision 
Presentation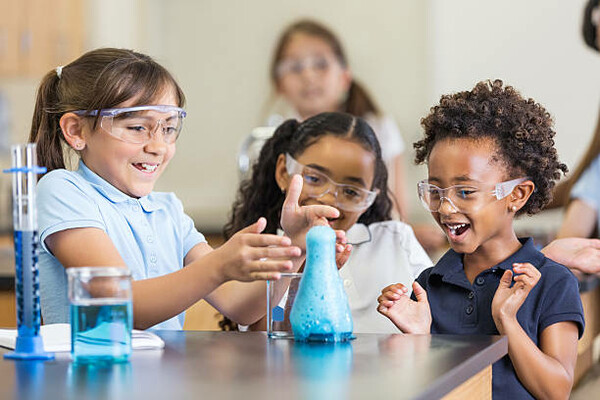 Smarter Science
What is Smarter Science™?
Smarter Science is a framework for teaching and learning science in grades 1–12 and for developing the skills of inquiry, creativity, and innovation in a meaningful and engaging manner. Students engaged in Smarter Science-based activities are actively investigating and problem-solving, enabled by a teacher who helps them address challenges relevant to their world. As they learn to think and act like scientists, students become increasingly independent and self-confident learners.
Our staff was trained by a qualified trainer and coach, who worked with them to incorporate this process into their science lessons. The benefit to the students is that they get hands-on learning which focuses on inquiry processes. 
The success of the Smarter Science Program is evident in our annual showing at the Wood Buffalo Regional Science Fair.
2021: 5 winners
2020: event cancelled
2019: 5 winners
2018: 9 winners
2017: 8 winners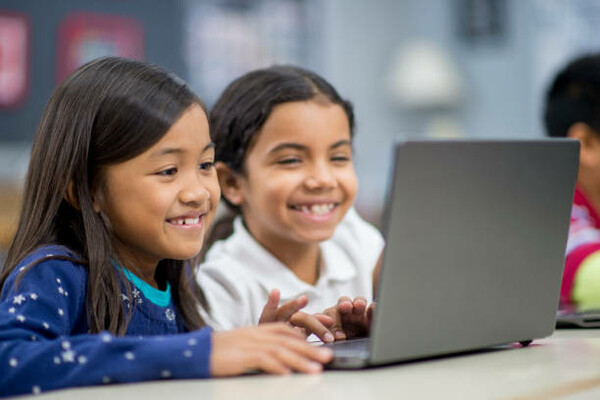 Tech and Trade Academy
Tech and Trade Academy is normally offered to Grades 4-6 students as an after-school program of approximately 60 minutes a week where students commit to learning about Multi-Media and Pre-Engineering streams. Embedded in these two streams are topics such as Robotics, Coding, Photography and Film Making to name a few. 
To make cohorting work during the Covid pandemic, we have adjusted our Teach and Trade to a weekly Computer Science time spot for classes.  We have a division specialist tech specialist in our building who offers classes to each grade so students can still access these skill-building topics while maintaining physical distancing from other classes.
In previous year's competitions, our school teams extremely well. In addition to the accolades mentioned in the Robotics and Coding sections, we have also succeeded in: 
Innovators and Inventors Fair 2018: we placed 1st and 3rd.
We always try our best to keep ahead of the technology and watch for upcoming necessary skills students will require. This is the essence of Tech and Trade Academy.